AGEXPORT signed an economic cooperation agreement with Russia to reinforce bilateral trade links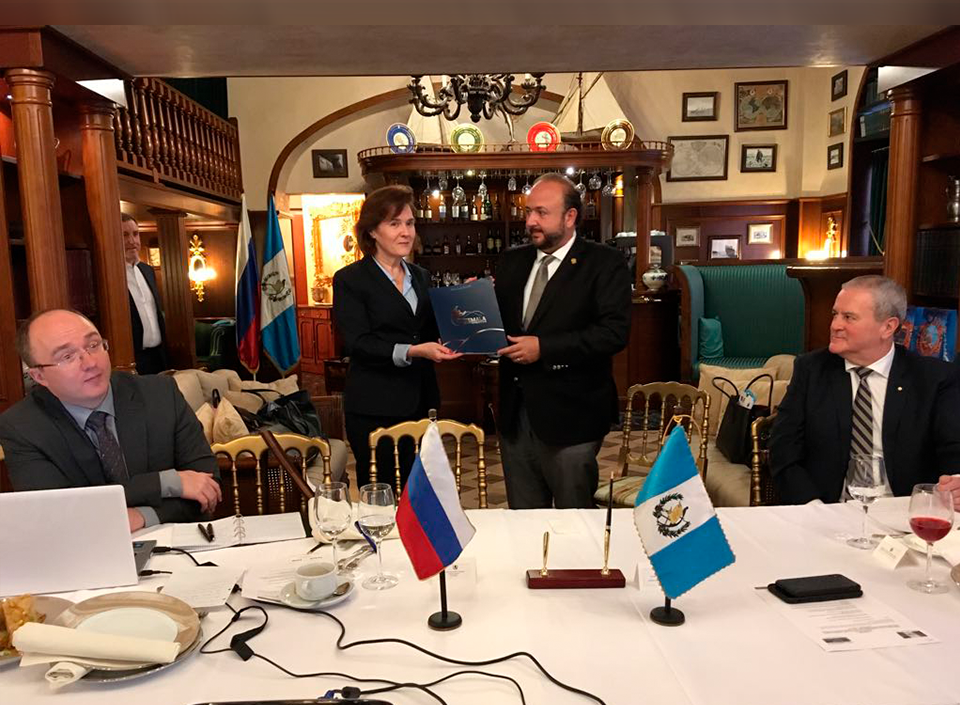 AGEXPORT's president Antonio Malouf and the Russian Economic Cooperation Committee for Latin American Countries' CEO, Mrs. Tatiana N. Mashkova, signed on June 15th, 2018 a cooperation agreement in Moscow, Russia.
This agreement seeks to develop cooperation between both agencies, based on already established objectives and projects of both AGEXPORT and the Russian agency.
Both parties plan to support each other on establishing contacts with key stakeholders as well as organizing trade negotiations, expos and reciprocal business missions to promote trade and economic cooperation between both countries as well as pursuing the establishment of investments.
AGEXPORT always seeks to open and consolidating new markets for our products and services. As such, Russia was identified as an interesting country that we plan to explore further. Solely on 2017, we sold more than US$16 million in products like tobacco, bananas, coffee, vehicles, cardamom and transportation machinery, said Mr. Antonio Malouf, AGEXPORT's president.
The Russian Economic Cooperation Committee for Latin American Countries is a non-profit organization based in Moscow since 1998, with support from the Russian Chamber of Commerce and Industry and the Foreign Affairs Ministry.
The organization has wide experience working with diplomats and businessmen in Latin American and keeps close contact with embassies and trade offices of the region, both located within Latin America and at the Russian Federation.
As well, the organization works actively with commercial and industry chambers, business associations and similar agencies of Latin America, not only at the national level but also at a state or province level.